How to Remove the Yahoo Search Redirect Virus (Step-by-Step Guide)
Question asked by:
Donald I. Y.
Issue:
All of my searches now automatically gets redirected to yahoo. How can i fix it?
Suddenly i saw that all of my searches done on google automatically gets redirected to search.yahoo.com. Also my main google home page has changed.
I don't know how this happened, because I didn't make any changes myself...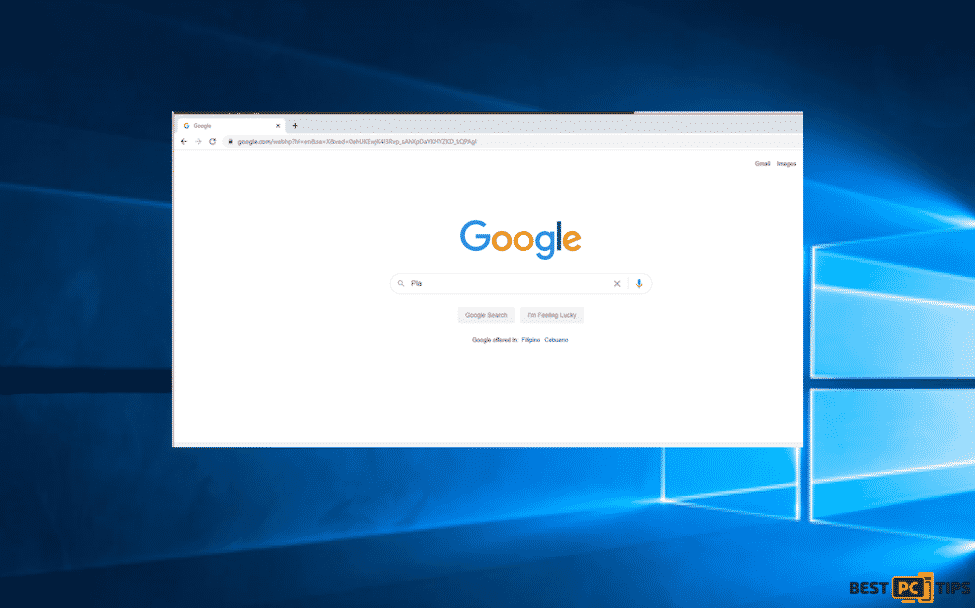 Why Does Yahoo Search Redirect Happen?
The searches that redirect hijackers can modify your browser's new tab and default search settings in order for them to get the user toward a search engine and connect users to ad networks during the redirect chain.  Oftentimes, users do not know that they have installed a Yahoo or Bing redirect virus without their consent and knowledge as it comes in pair with a freeware. Also, there can be a download from an untrustworthy site or suggested after installation of different browser extensions or applications.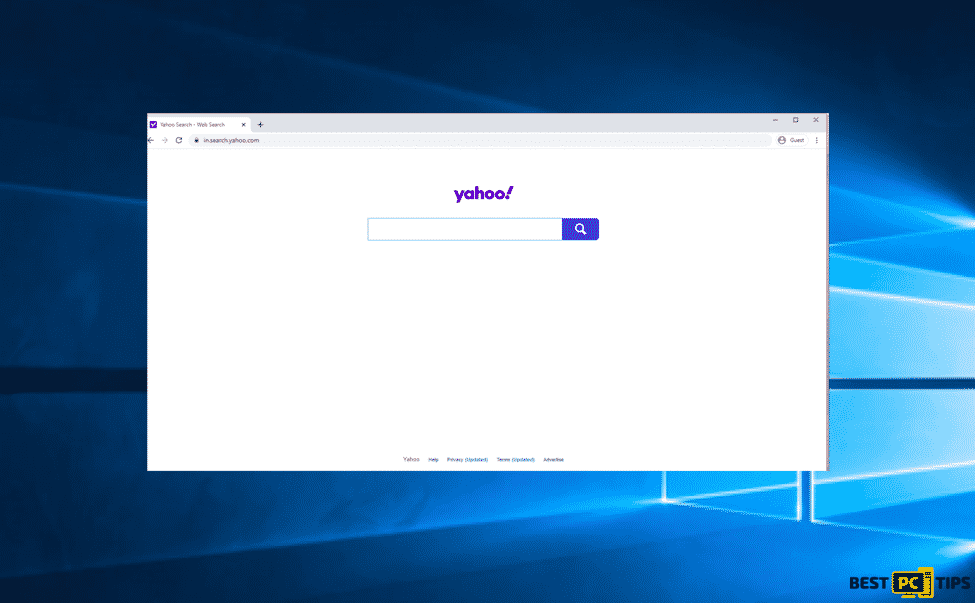 By having your browser redirected to a fake search engine, the browser you use for searching such as Google will be redirected to the Yahoo search engine in a form of a new tab. With the software installed, each browser that you use will be opened in a new tab or window.
The real threat behind this fake search engine is that browser hijackers can easily install objects as helpers which will prevent users from accessing the browser settings. In addition to this, the browser hijacker can trace the activity of the user such as visited URLs, pages reviewed, typed search queries as well as information such as IP addresses, geolocations, and saved sensitive data. With the data gathered, the hijackers can use the data of which can cause financial loss, severe privacy issues, and even identity theft.
To keep the integrity and user safety of your device, you must remove all suspicious applications and browser extensions and plug-ins. In case that your default search engine keeps on changing to Yahoo when in fact you are browsing through Chrome, Safari, or Firefox to surf the web, your computer is likely afflicted with malware. If you are a victim of this redirect browser, there are few steps that are easy to follow and do on your own. Through the rest of the article, you will find out how to remove the fake web searching tools that cannot provide search results.
Removing the Yahoo Search Redirect Virus Automatically
Despite that Yahoo is the browser connected with the malware; it is not Yahoo to blame for the virus. It can be frustrating to see that you keep on redirecting to the Yahoo site for the search results. But, you can easily resolve the issue.
Easiest way is to use automated malware removal and PC recovery software like iolo System Mechanic.
Among the few of the domains which can be related to this problem, you may also see search.safefinder.com, search[string]-a.akamaihd.net, default[string]-a.akamaihd.net, lkysearchds[string]-a.akamaihd.net, search.anysearchmanager.com, search.chill-tab.com, search.searchpulse.net, searchmine.net, search.tapufind.com, go-movix.com, Search.fastformfindertab.com, TheConverterSearch.com and others.
However, if you feel like you're tech-savvy enough and have enough time, you can try removing the virus manually (continue reading below).
Getting started with removing the search.yahoo.com malware on Windows 10 or Windows 8
Begin by going to the control panel in order to uninstall unwanted applications.
Go to the Control Panel
Choose Programs and Features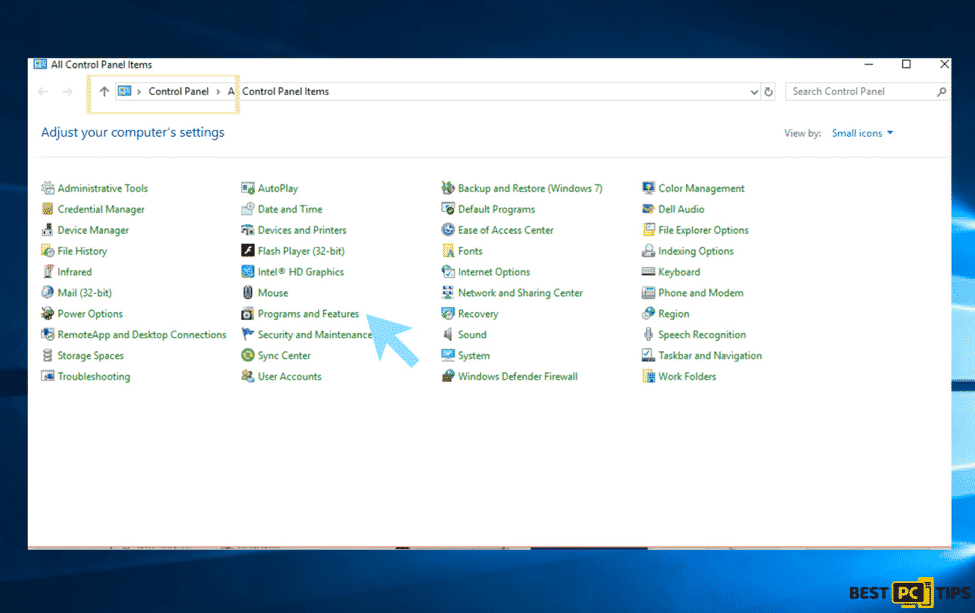 Click Uninstall a program. After that, you need to look for recently installed suspicious applications.
Remember that those items that you did not install by yourself, you need to remove those items.
Select the entries you have chosen and then right-click on each application that you will Uninstall or Remove
After you have installed unwanted applications, scan your computer to check if there are remaining suspicious items.
Remove Yahoo Search Redirect For Mac Users:
When you want to remove the program for Mac users, simply apply the same step as uninstalling a program. But with Mac, the settings are different.
Click Finder
Select applications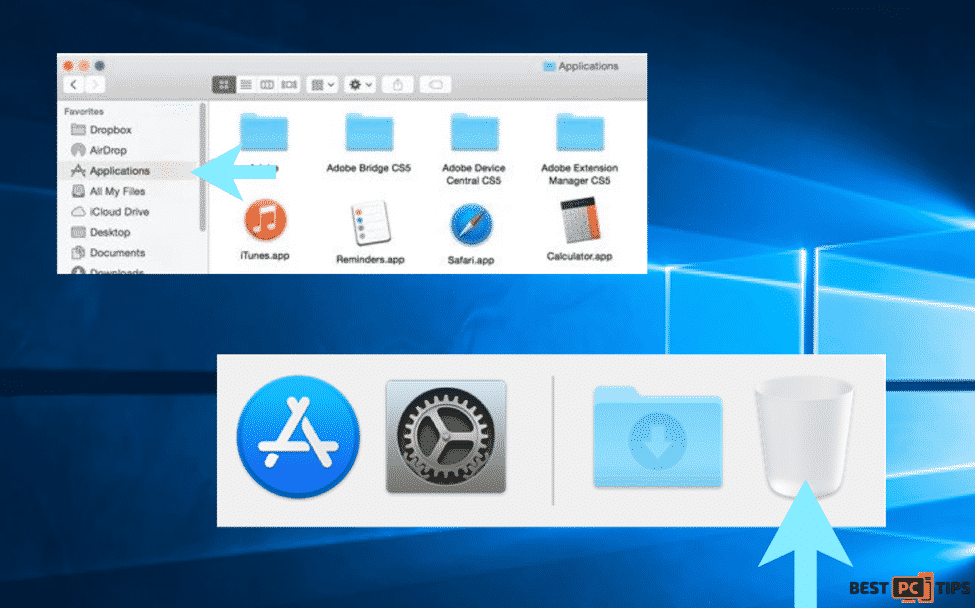 Once you are done selecting the applications folder, you will see a list of all programs installed on your Mac. Now, what you need to do is to drag the application that you want to the Trash folder.
Go to trash
Select Empty Trash
This way, the applications are now uninstalled.
How will you remove malicious add-ons from Internet Explorer?
Here, you will have to follow this guide on by opening an internet explorer browser.
Click the settings icon placed at the top right corner of the Internet Explorer
Go to Internet Options.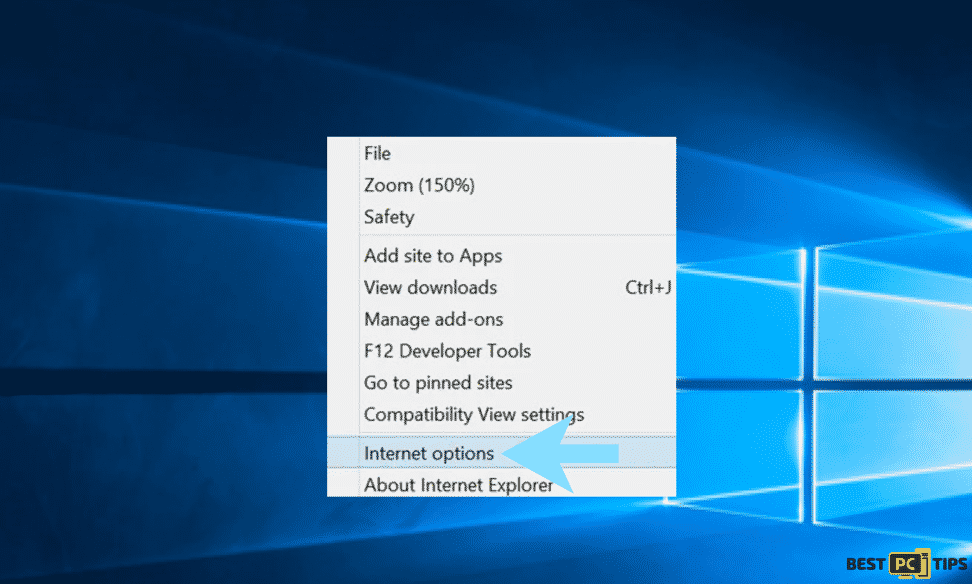 You will see add-on types such as toolbars and extensions, search providers, accelerations, and tracking protection.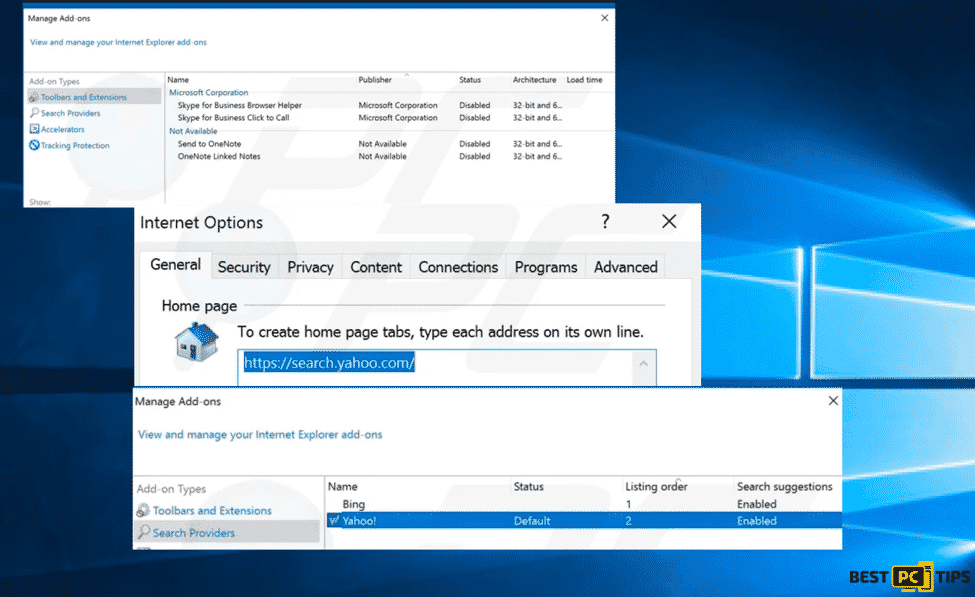 When another window has opened, you will see the https://search.yahoo.com which is the search engine in your home page section.
Change your default search engine from the manage add-ons section of the internet explorer settings.
Select the Search Providers and change Yahoo to Google or any preferred search engine by removing search.yahoo.com.
In case that you still encounter issues with regard to removing the search.yahoo.com browser hijacker, it is an optional method to reset your settings to default.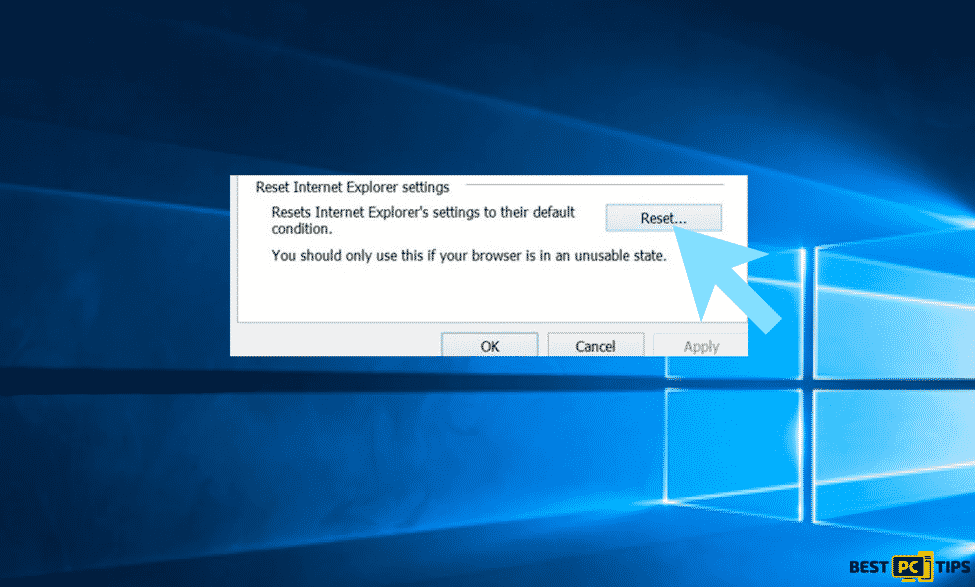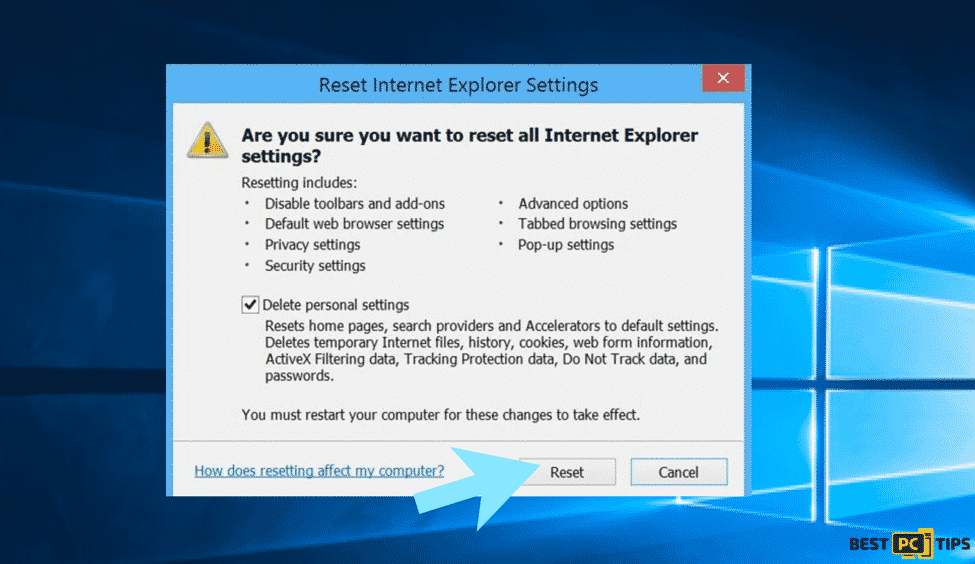 A few steps to remove malicious extensions from Google Chrome
Go to the Chrome menu icon
Select the three dots at the right corner of Google Chrome
Then, choose More Tools and then select Extensions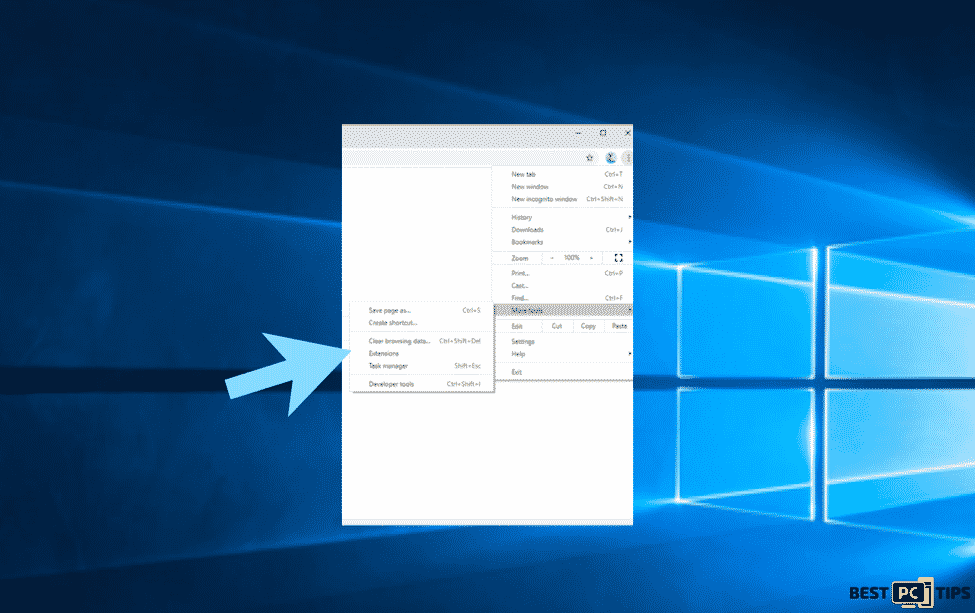 A new section has opened for you to view the settings
Look for the On Startup section of the setting
The search.yahoo.com will appear under the Open a specific page or set of pages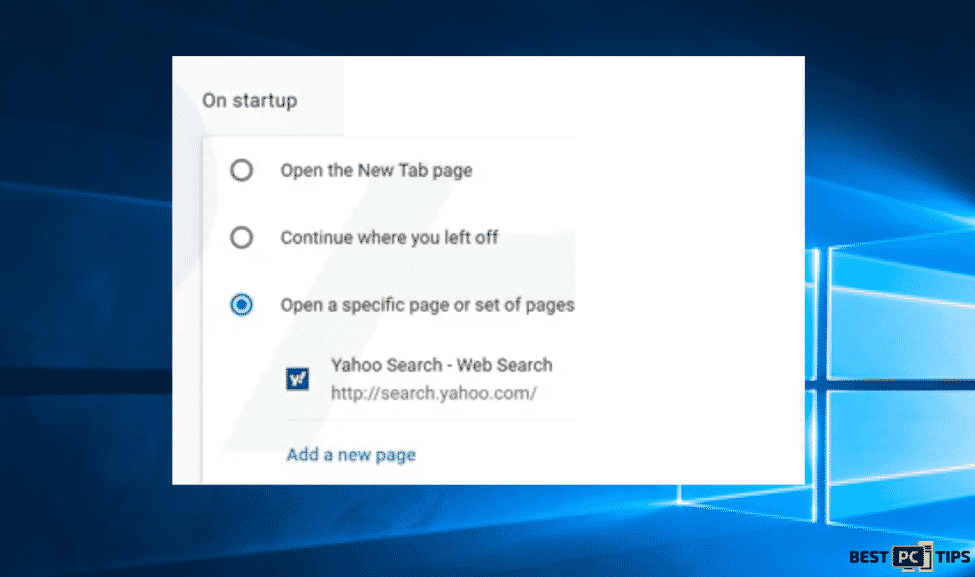 Next, you have to click the option to remove the URL.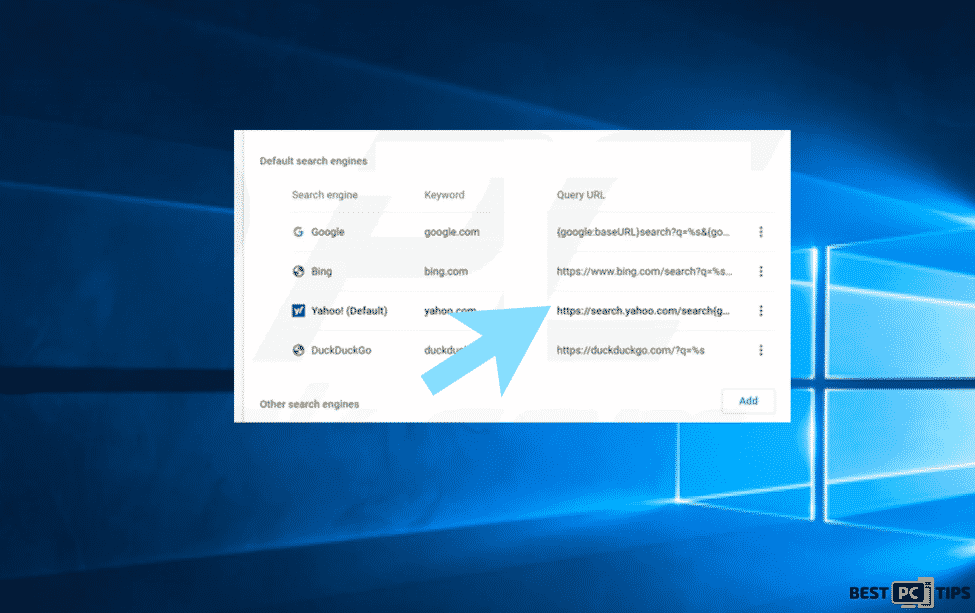 Resetting Google Chrome to Factory Settings
You can reset your Google Chrome browser settings. Here's how:
Click the Chrome menu icon, the three dots at the right corner of Chrome tab
Then, select Settings
Next is to scroll down to the bottom of the screen
Click the Advanced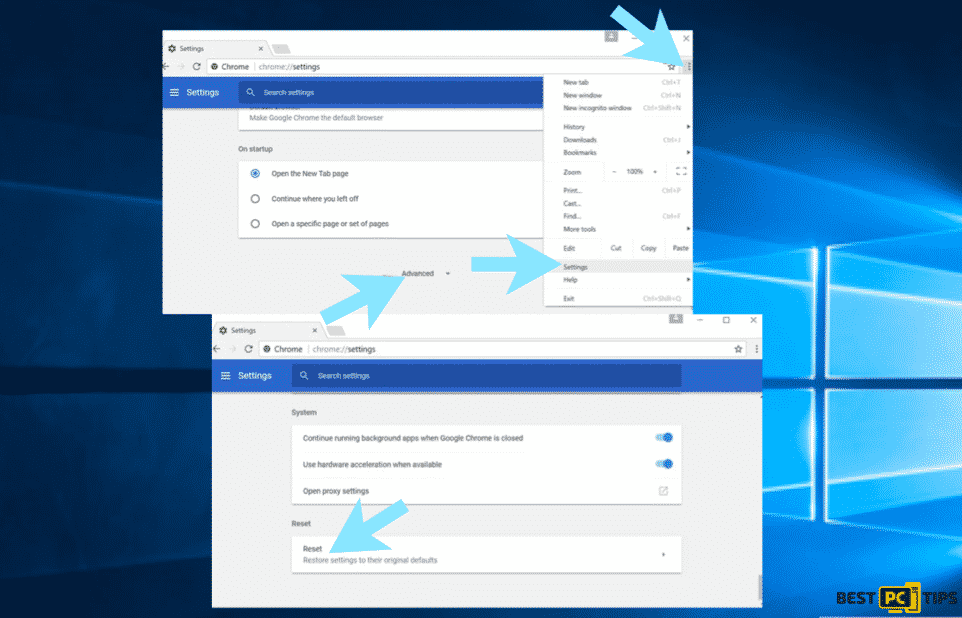 Remove malicious add-ons from Firefox
Even though most users are Chrome-dependent, there are still users that use Mozilla Firefox as their browser. The process is the same with other browsers. For Firefox:
You need to open Firefox and type "about:addons" in the URL bar
Hit enter in the keyboard
The next step is to click Extensions
Select Remove for malicious URLs that are on the list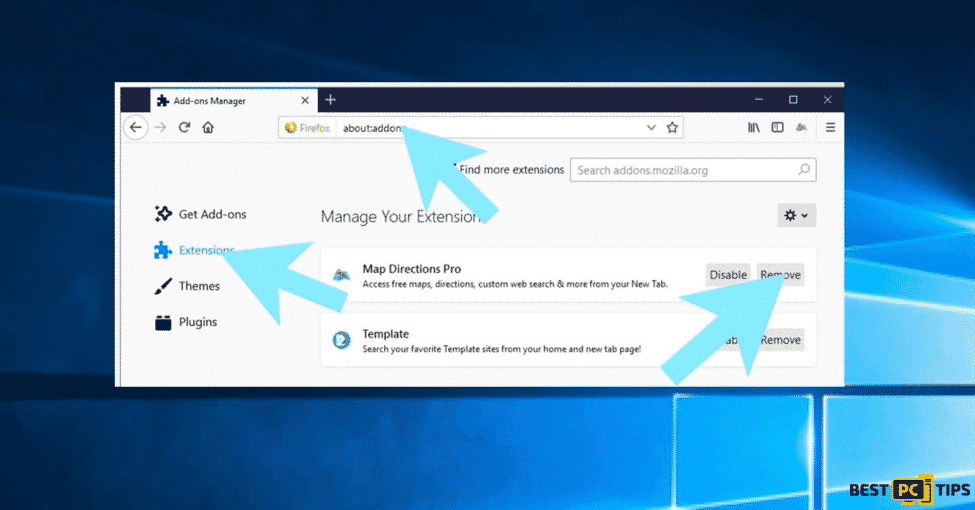 If you want to change the homepage of the search engine for Firefox:
Just go to the Firefox address bar and type "about:preferences"
Then, on the left side, you will see General, Home, Search, Privacy and Security, and Firefox Account
Select the Home tab. You will see a text box with the suspicious home page link
You can change that by typing or pasting the URL of the search browser that you prefer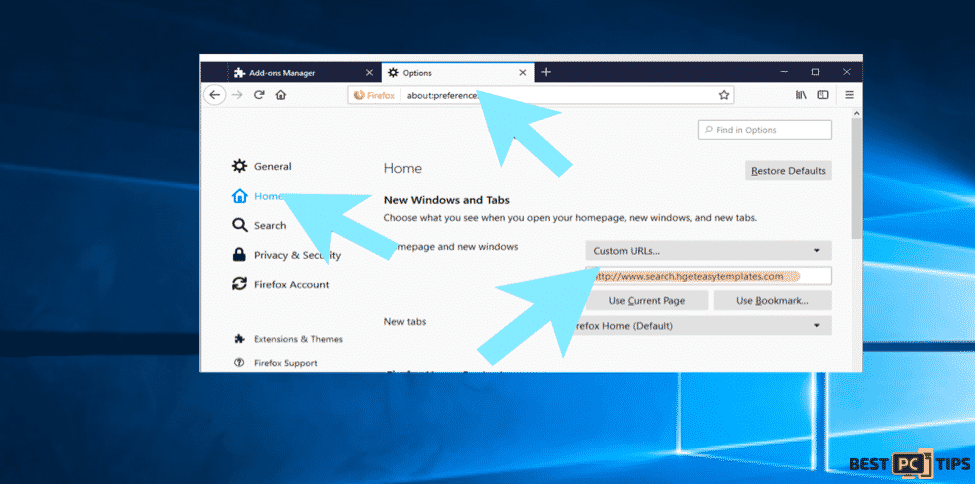 If you want to change the preferences in Firefox:
Go to the address bar
Type "about:config"
Next, click "I accept the risk!"
Then the process will continue
Here, type in the URL which has taken over your browser without your knowledge. Right-click each value that includes it and choose Reset.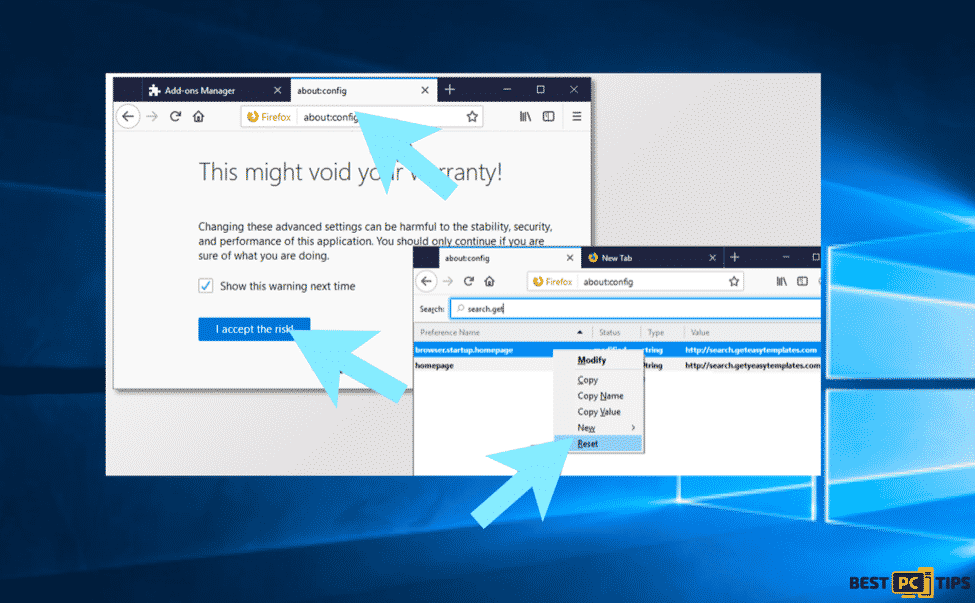 If you want to refresh Firefox:
Go to the Firefox menu icon
Click Help
Go to the troubleshooting information section
Click on Refresh Firefox
Click for confirmation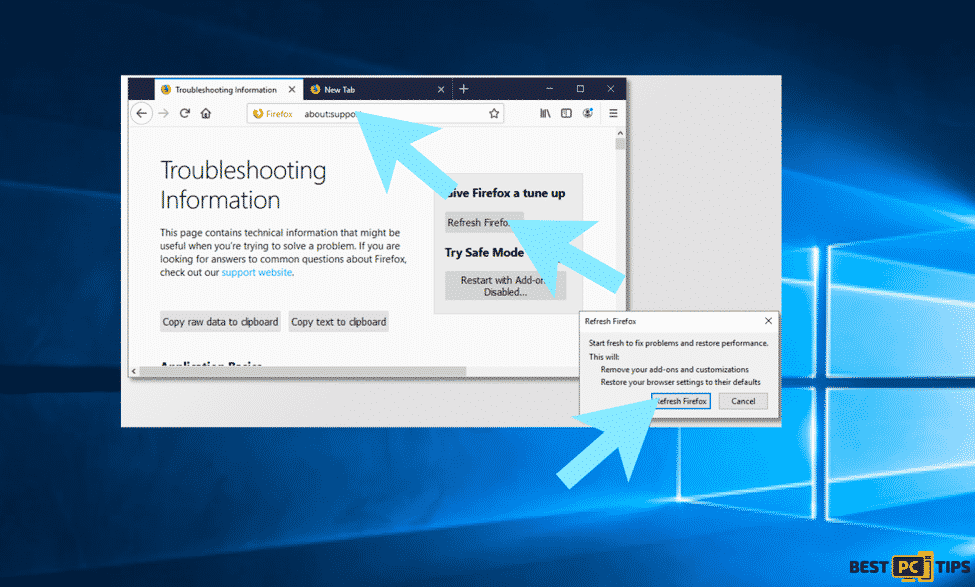 Deleting malicious extensions from Safari browser
The settings in Mac are different from Windows and Chrome browser.
What you need to do is:
Click on the Safari tab next on the Apple logo.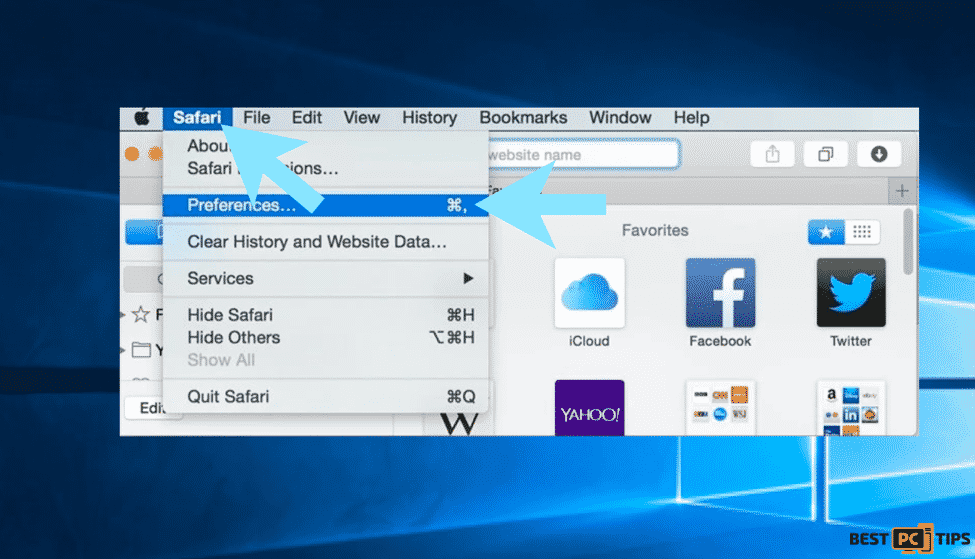 Then, select Preferences.
Go to the Extensions tab. You will be directed to a new window for Mac preferences
You will see a selection on the tab and then click Extensions


Then, click on suspicious URLs and click the Uninstall option
Repeat the process until you get rid of all unwanted extensions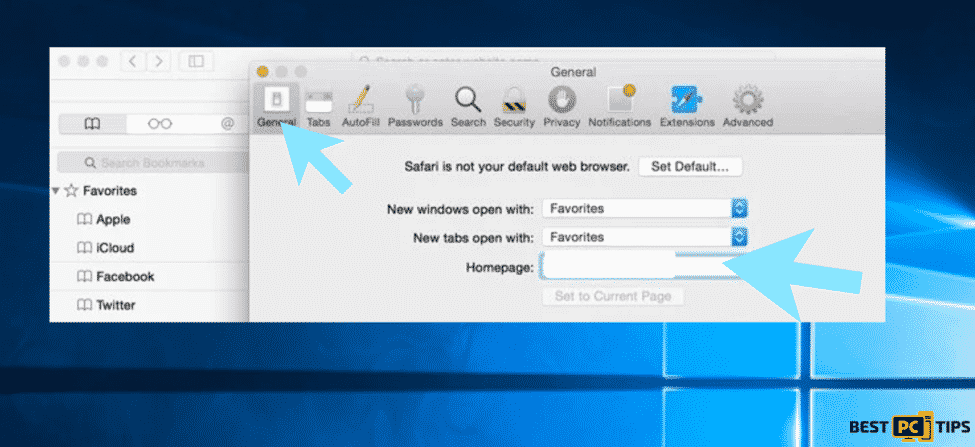 When you are successful in removing the unwanted URL in the homepage area, now, check if the preferences in the homepage is set to your preferred URL.
To do so, go to the preferences window
Select the Search tab


If you want to clear history and website data on Safari, follow these steps
To clear history:
Click the Safari tab and then choose Clear History
Then, look for and clear all history
Hit the Clear History button to confirm


If you want to manage/remove website data:
Go to Safari and then click Preferences again
After that, you will be directed to the preferences window
You need to select the Privacy tab
Then, select Manage Website Data
Then, select Remove All
To finish, select done.


Removing search redirects of search.yahoo.com from Microsoft Edge
To do this method, you have to open the Microsoft Edge browser:
Click on the three dots button at the top right corner
Click on Extensions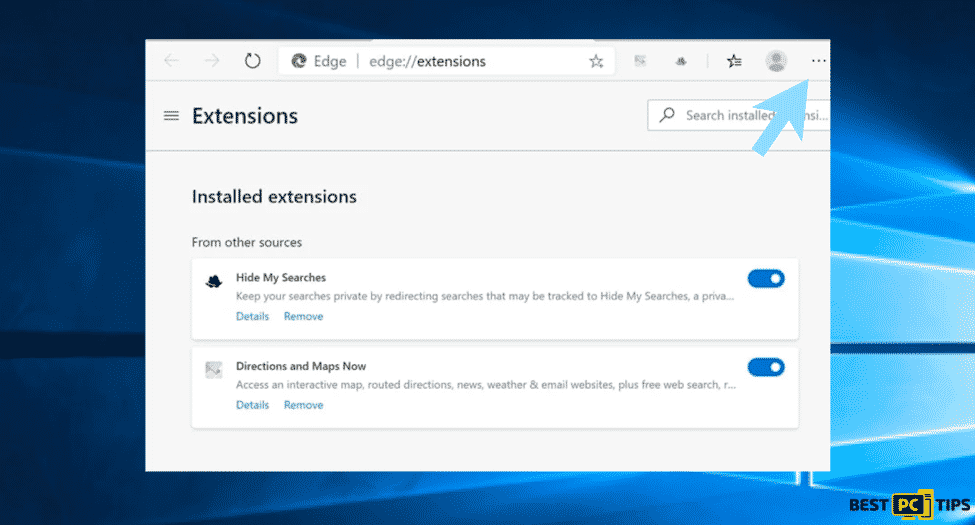 From here, locate recently installed suspicious browser add-ons
Remove the URLs
If you want to change your homepage and tab settings:
Click again on the Edge menu icon and then select Settings
There, you will see the "On Startup" section
Look for the suspicious browser hijacker
Click Disable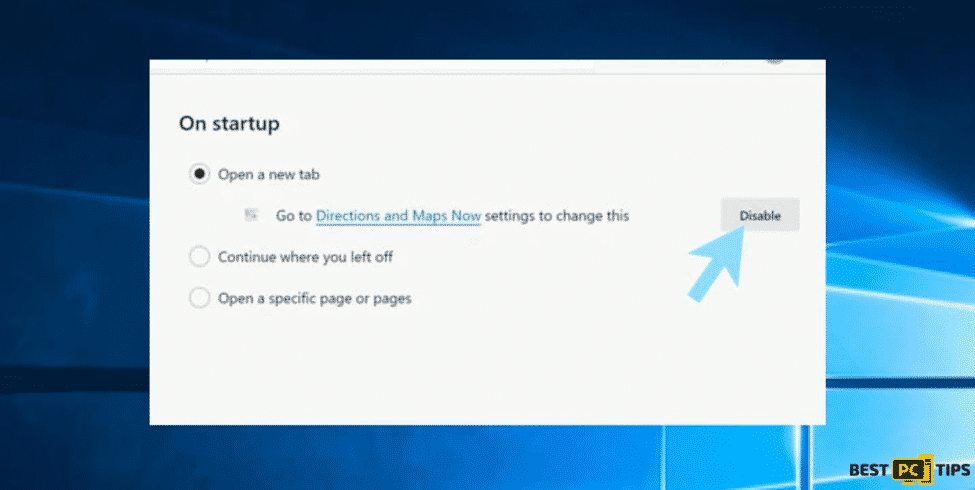 Now, if you want to change your default search engine in Microsoft Edge:
Click on the three dots at the right corner of the browser
Select Settings
To change the default search engine:
Click the menu icon
On the menu, select Reset settings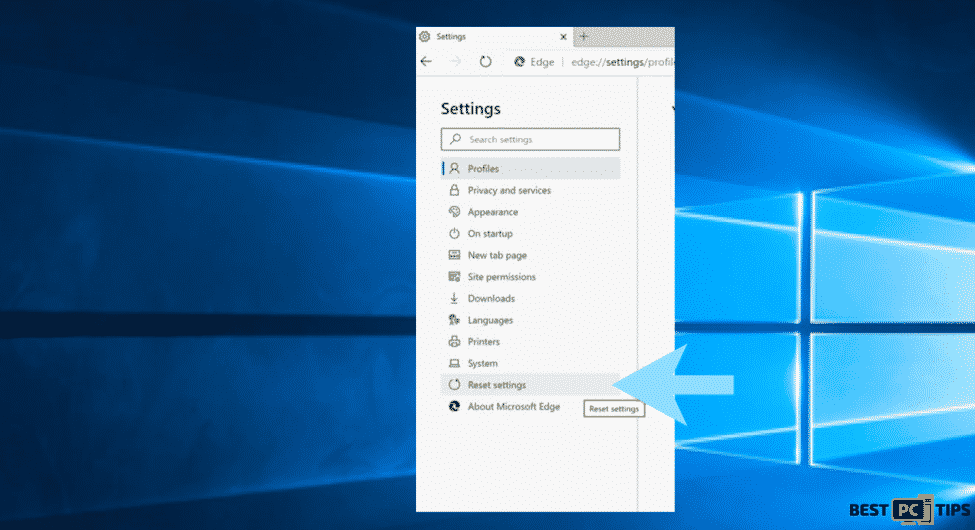 Precautionary Measures
Keep in mind that in every error, there is a way to get rid of the unwanted applications, malware, and suspicious links that bugs our devices. If you want a faster way to remove the Yahoo search redirect, you have to download and install automatic malware removal software like iolo System Mechanic.
As precautionary measures, decline the pop-ups that get you to install advertised toolbars or applications which says that you have to change your homepage and default Internet search engine settings.
Prevent Viruses, Search Redirects & Government from Tracking You Online
We also highly suggest using a high-grade VPN (virtual private network) at all times. This will filter & encrypt all your browsing and download data. So nobody will be able to track you or your online history. NordVPN is one the largest secure network providers for only a few $ per month.
Offer
iolo System Mechanic® — is a patented PC & MAC repair tool & the only program of its kind. Not only it's a registry fix, PC optimizer, or an anti-virus/malware remover – The iolo System Mechanic® technology reverses the damage done to Windows or Mac, eliminating the need for time-consuming reinstallations & costly technician bills.
It is available for FREE. Although, for some more advanced features & 100% effective fixes you may need to purchase a full license.
If your Yahoo search redirect issue is still not fixed — don't hesitate and contact us via email, or a Facebook messenger (the blue 'bubble' on the bottom-right of your screen).
Download Yahoo Redirect Fix Now