How To Fix Localbridge.exe Bad Image Error 0xc000012f? (Guide)
Question asked by:
Omar E.
Issue:
I'm getting error "0xc000012f" What should I do to fix it?
Hello,

recently I was getting a windows error saying "0xc000012f bad image error". What steps should I take to resolve it?
Appreciate your help!
The 0xc000012f refers to the LocalBridge.exe which is a process that is associated with the Microsoft Office suite such as Excel, Word, Outlook, and OneNote. In any case of malfunction, it might cause operation of vital Windows functions.
In-depth View of the Localbridge.exe Error
The code can refer to other applications as well and this include OneDrive.exe, Origin.exe, AfterFX, and other applications too. the LocalBridge.exe Bad Image error 0xc000012f occurs along with this message:
"C:\\Windows\\System32\\Windows.Storage.ApplicationData.dll is either not designed to run on windows or it contains an error. Try installing the program again using the original installation media or contact your system administrator of the software vendor for support. Error status 0xc000012f"
While the description can often be confusing, the issue is not that difficult to understand because the LocalBridge.exe Bad Image 0xc000012f error occurs when the associated program's binary is corrupted. Because of that, the Windows is unable to load in its normal state. In particular, the Windows.Storage.ApplicationData.dll component is at fault.

It is a priority to repair the executable and in doing so, there are several ways to fix the issue. Just remember that each Windows computer is different and there can be no unified solution for each one of them. Read through the article to get a full guide on how to fix LocalBridge.exe Bad Image error 0xc000012f, in order to maximize the functionality of your computer again.
Fixing The Localbridge.exe Bad Image Error 0xc000012f
If you are now decided to do the removal today, just one tip of the day before starting, you can use easy removal using iolo System Mechanic as it is a tool that might repair broken Windows functions automatically. You can try to scan and fix the issue with repair tools in cases when the operating system is the underlying issue that causes major errors. If you want to do the manual removal, then follow steps below on how to fix localbridge.exe bad image error 0xc000012f.
FIX OPTION 1. Use the Disk Cleanup Function
Experts say in forums that the possible solution to the issue is to simply run the Disk Cleanup Tool nd ensure to delete certain options. To do so:
Press Win + R to open the Run dialog
Type cleanmgr
Press Enter
If your Windows is installed on drive C, pick it from the list (should be by default) and press OK
Mark the Setup log files, Recycle bin, and Temporary files
Click Clean up System Files and wait till the process is finished
Reboot the computer in case the error still exists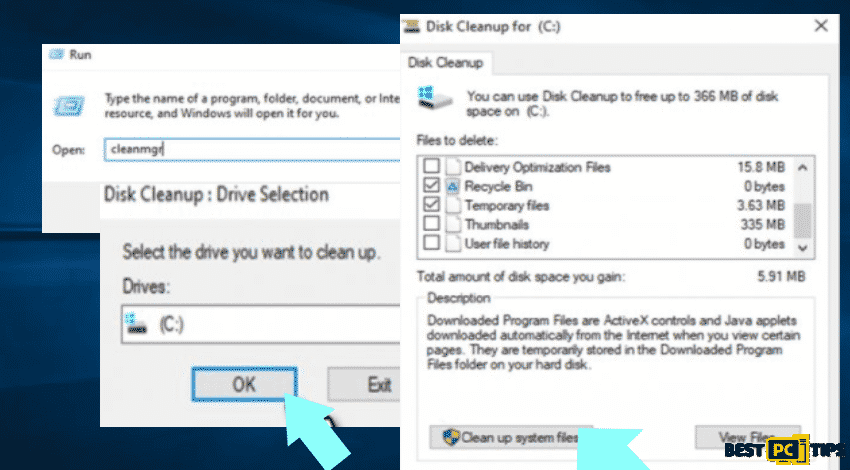 FIX OPTION 2. Run the Program Compatibility Troubleshooter
Sometimes, the issue is related with program compatibility and can cause major issues if an incorrect version is installed.
Press Win + R, type in ms-settings: and press Enter
Go to Update & Security
Select Troubleshoot
On the list, select additional troubleshooters
See Program Compatibility Troubleshooter
Select Run the troubleshooter
Wait till scan completes Windows will report the findings and will attempt to fix issues automatically.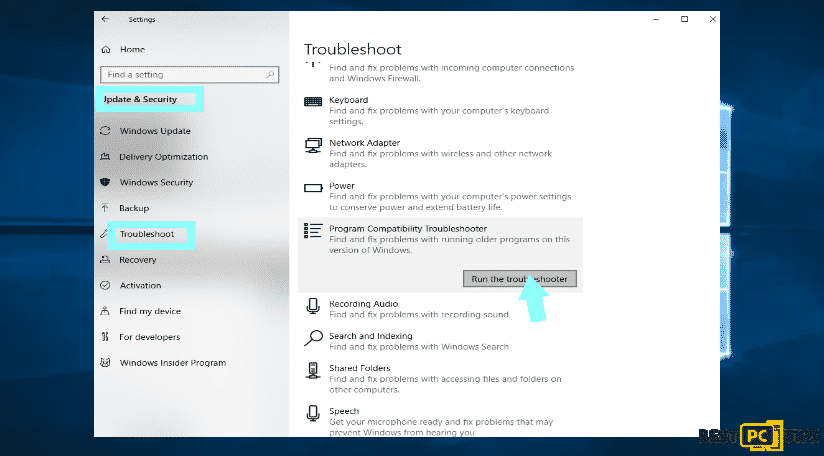 FIX OPTION 3. Run SFC and DISM Tools
The built-in system file checker and DISM can help in repairing issues with Windows system.
Press Win + R and type in cmd
Press Ctrl + Shift + Enter to open Command Prompt as Administrator
If User Account Control shows up, press Yes
Type sfc /scannow and press Enter:
When scan completes, reboot the PC
Type DISM.exe /Online /Cleanup-image /Restorehealth then press Enter
Then Reboot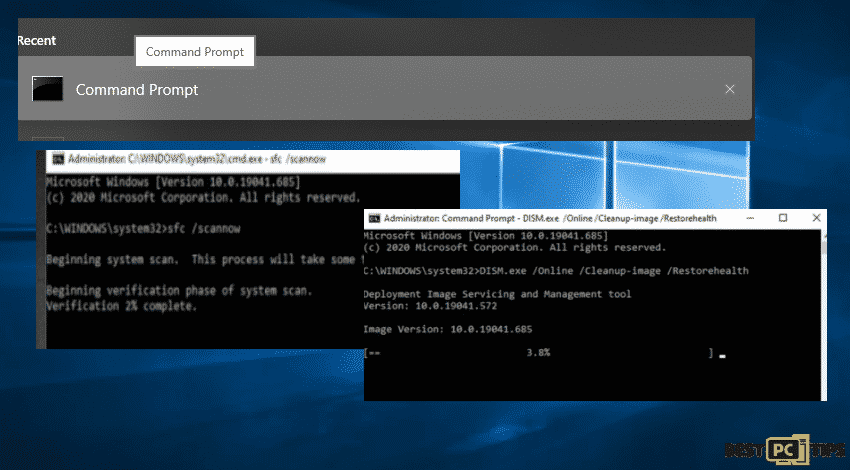 FIX OPTION 4. Uninstall Potentially Defective Windows Update
Some of the Windows updates can cause errors and one of them is the LocalBridge.exe Bad Image 0xc000012f error issue which began after an update to your operating system. One way to fix it is through uninstallation of the latest updates and then re-launch the update. To do so:
Press Win + R and type appwiz.cpl
Choose View installed updates option
Sort the updates according to date
Select the newest update and pick Uninstall
Then, Reboot the PC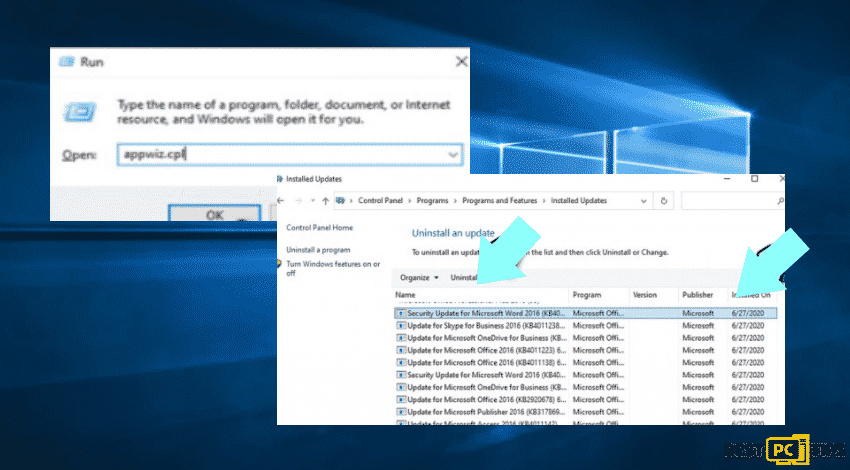 FIX OPTION 5. Use System Restore
In case that there are errors still despite the methods, just use system restore.
Press Win + Pause or Win + Break on your keyboard
Select Change settings at the bottom-right corner of the window
Go to System Protection tab and select System Restore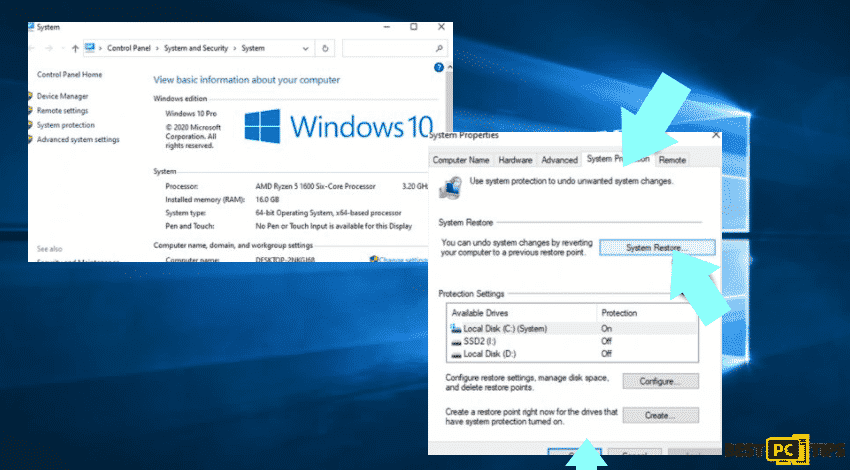 Click Next
Follow the instructions to finish the process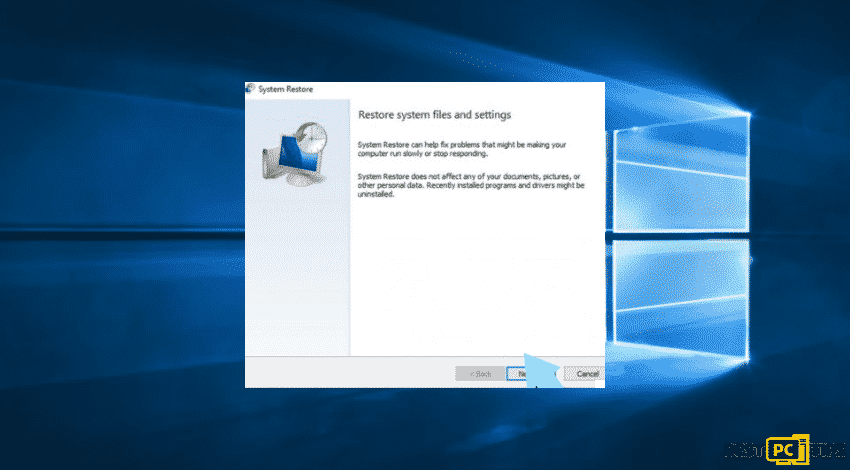 You can factory reset Windows now without the threat of losing your files. With this solution, even though it is scary, might help you fix 0xc000012f error.
Verdict and Best Advice
One of the best practices you can implement into your PC safety and effectiveness — is to have complete backups (daily/weekly or monthly) uploaded either on your external HDD or cloud storage online.
Equally as important — is to have a reliable anti-malware and optimization software to prevent any issues in the first place. For that purpose is not a secret that we recommend iolo System Mechanic.
We use it ourselves and recommend others as well, it's truly a great software.
Offer
iolo System Mechanic® — is a patented PC & MAC repair tool & the only program of its kind. Not only it's a registry fix, PC optimizer, or an anti-virus/malware remover – The iolo System Mechanic® technology reverses the damage done to Windows or Mac, eliminating the need for time-consuming reinstallations & costly technician bills.
It is available for FREE. Although, for some more advanced features & 100% effective fixes you may need to purchase a full license.
If your 0xc000012f localbridge.exe error is still not fixed — don't hesitate and contact us via email, or a Facebook messenger (the blue 'bubble' on the bottom-right of your screen).
Fix 0xc000012f Error Now