Understanding What "rundll32.exe" Is (Can It Be a Virus)?
Question asked by:
Dave P. A.
Issue:
I noticed that rundll32.exe file is using a lot of my CPU. Might it be a virus? Should I remove it?
Hello,

recently on my PC Task Manager, I saw that file "rundll32.exe" is taking up a lot of my CPU resources.
And now I suspect it might be a hidden virus.

How can I check it and remove it if necessary?

Thank you!
A lot of people have reported a Windows process that they are not familiar with. In most cases, regular computer users have an idea of what is running in the background as they would only run if they allow it. But in the case of "rundll32.exe", it automatically runs in the background without the knowledge of the users thus making it suspicious.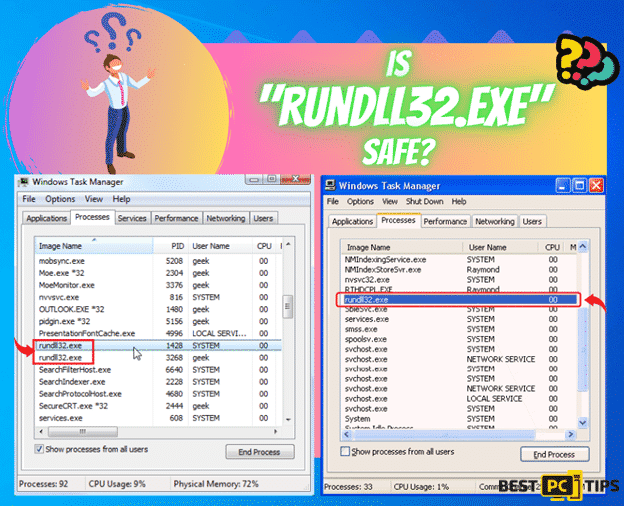 If you happen to encounter the rundll32.exe yourself then there is no need to panic or do something about it as its actually a safe and legitimate file from Windows itself. Rundll32.exe is an application that operates in the background of all Windows operating system and it is located in the \Windows\System32 folder.
Rundll32.exe plays an important task in the operating system as it helps with the distribution of Dynamic Link Library or DLL files. Without them, certain programs and applications cannot execute that is why we strongly advise users to not delete or do anything if they happen to come across the Rundll32.exe.
File Summary
| | |
| --- | --- |
| File Name | rundll32.exe |
| Developers | Microsoft Corporation |
| Associated Programs | explorer.exe |
| Detection | Task Manager |
| Threat Level | The file itself poses no danger at all however, there are other versions of the file that are made by other developers but are using the same name. In this case, they are considered malicious and should be removed from the system right away. |
| Removal | To determine if the program is malicious or not, run a legitimate and reliable security software such as Restoro. |
Since rundll32.exe has become a common topic, cybercriminals have abused this program and laced or reprogrammed the application to have malware running together with the legitimate application. In this case, to make sure that the rundll32.exe running in your background, our security experts suggest running reliable anti-virus software or an all-in-one application such as Restoro that will automatically scan and fix any errors in the system.
Why Having a Reliable Anti-Virus Tool is Important
If you happen to notice multiple rundll32.exe running in your background and its running on high resources, then it may already be a malware infection. This malware may start executing keyloggers that will record all your keystrokes and send it to its server, spyware, and other threats. To avoid going through the hassle of removing viruses and malwares from your machine and recovering infected files, install a reliable and legitimate anti-virus and anti-malware tool such as Restoro.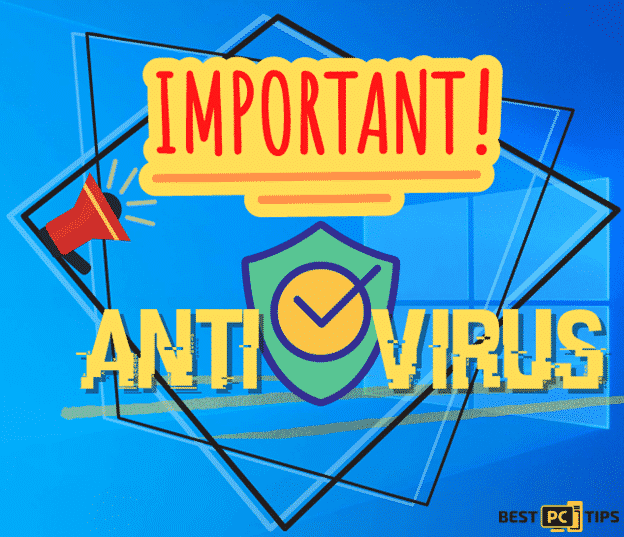 Some reported cases of fake and malicious Rundll32.exe have shown the following message:
"Confirm Navigation
The problem is caused by an unusual activity performed on this machine. Error code: rundll32.exe. Call Microsoft Support Number Now – +1-844-988-6363 and share this code with the agent.
Are you sure you want to leave this page?"
This message of course is fake and is coming from an adware. It tries to trick its victims on contacting them while presenting themselves as a legitimate company such as Microsoft Corporation. Together with this fake error message, your computer also may display the following symptoms:
Slower computer performance
System freezes
Intrusive pop-up ads
Website redirections
Always remember that the legitimate "rundll32.exe" will always be in the C:\Windows\System32 folder and if it's not there and is located somewhere else then you should immediately remove it from your computer.
How the "rundll32.exe" Virus Spreads?
Just like any other malwares and viruses, the fake rundll32.exe application is spread by installing an application laced with the virus. Developers of these malwares have made a way to get their malware installed together with a legitimate software in order for them to monetize them through products placements and intrusive adds. Other severe methods of getting a malware infection is through clicking on infected website links, fake software updates, phishing websites and spam emails.
How to Remove the "rundll32.exe" Virus Automatically?
Our cyber security experts strongly suggests automatically removing the Rundll32.exe automatically by placing the infected computer in "Safe Mode with Networking". In Safe Mode with Networking, the computer is booted into a state where only important drivers are loaded into the Operating System. These drivers are the only needed drivers for the Operating System to run and function and disable all other unnecessary drivers. In this way, any background processes are disabled and nothing can stop the anti-virus program in finding the malicious file.
Here are the steps on how to boot your machine into Safe Mode with Networking & remove rundll32.exe virus:
Enter Safe Mode in Windows 10/Windows 8:
Click on the "Windows" button on the desktop and hold down the "Shift" key and click "Power" then "Restart"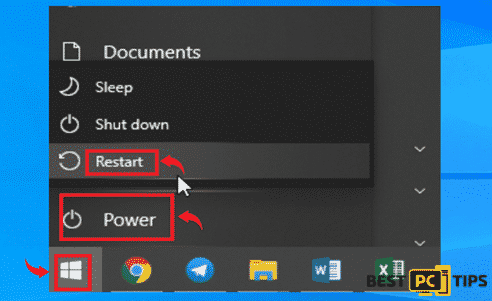 Click the "Advanced Options" in the Troubleshoot Window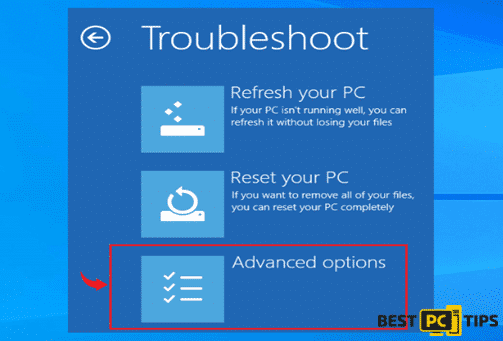 Select "Enable Safe Mode with Networking" in the Startup Settings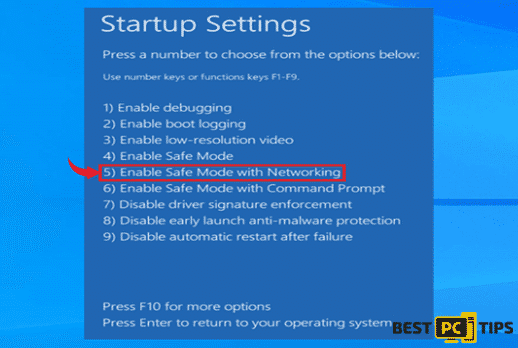 Enter Safe Mode in Windows XP/Windows 7/Windows Vista
Click on the "Start" or "Windows" button located on the desktop and click on the arrow next to the "Shutdown" and select "Restart"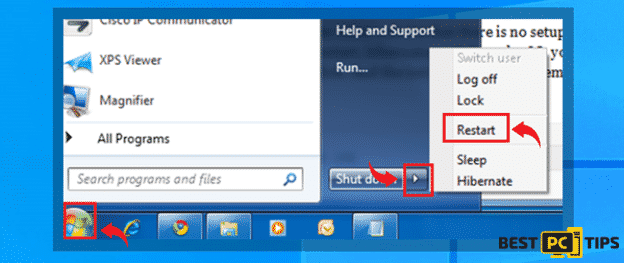 Tap on the "F8" key on the keyboard once per second while the computer is booting back up until the "Advanced Boot Options" comes on the screen. Using the arrow keys, select "Safe Mode with Networking" and press enter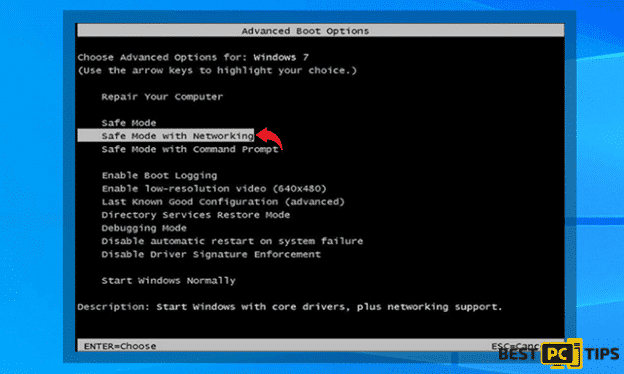 Once the computer has successfully booted into Safe Mode with Networking, we recommend downloading Restoro. Once it's downloaded and installed, make sure it is updated to its latest version and run a full system scan without any interruption.
Restoro is an all-in-one application that is strongly suggested by our security experts as it uses a holistic approach when it comes to making sure your computer is in top shape. Restoro automatically detects suspicious files and threats and removes them at its first sight.
Offer
RESTORO — is a patented PC & MAC repair tool & the only program of its kind. Not only it's a registry fix, PC optimizer, or an anti-virus/malware remover – The RESTORO technology reverses the damage done to Windows or Mac, eliminating the need for time-consuming reinstallations & costly technician bills.
It is available for FREE. Although, for some more advanced features & 100% effective fixes you may need to purchase a full license.
If your rundll32.exe issue is still not fixed — don't hesitate and contact us via email, or a Facebook messenger (the blue 'bubble' on the bottom-right of your screen).
Remove Rundll32. exe Virus Now