Quick Guide to Fix the "Err_Cache_Miss" Error In Google Chrome
Question asked by:
Brock O.
Issue:
When I try to access one website I get this error: "Err_Cache_Miss" - What should I do?
Hello,

when I try to access 1 particular website, I get an error saying "Err_Cache_Miss". It is on chrome.
How can I fix this issue?

Thanks.
Brock.
Aside from Windows Operating System, the issue can also be encountered by Mac OS users. Moreover, the error usually occurs along with the "Confirm Form Resubmission" message.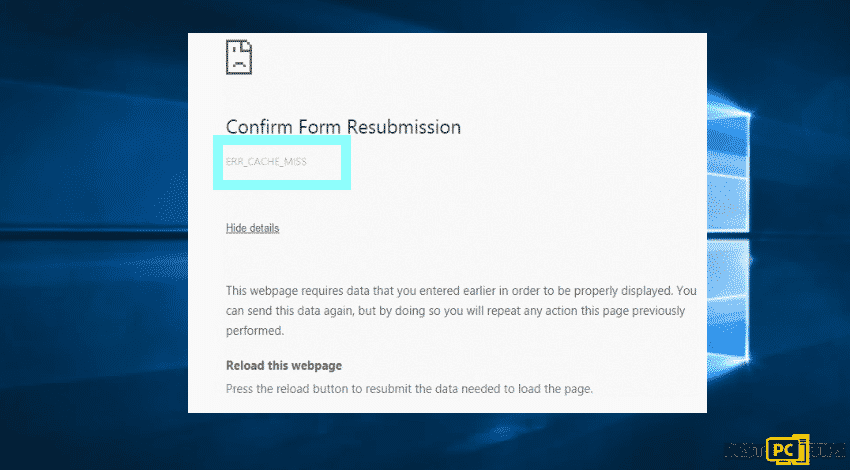 In-depth View of Err_Cache_Miss Error
What is the Err_Cache_Miss? For some users experience, this error causes cache issues in relation to the website visited. One of the common causes is related to the website coding. If the pages are badly coded, errors occur. The data is usually required for the page to load correctly, but doing so will require the data to be loaded again.
In case that you are in the middle of purchasing something online and there is a form to be filled in, that includes your payment details, the data might be sent twice. Because of this, the Google Chrome's caching system alerts you with the Err_Cache_Miss error. Aside from that, the problem can also be caused by issues with a web server. If the issue is heavily on the server, there is nothing else to do so. Unless you contact the server administrator or web host. In any other cases, there are a few methods that you can try to resolve the issue. This includes refreshing the page to disabling Google Chrome's caching engine entirely.
Steps on How to Resolve the Err_Cache_Miss Error
Restart and Update your Google Chrome
It is highly recommended that the browser is updated. To do the steps:
Close the Google Chrome Entirely by going over the taskbar
Relaunch Chrome and see for updates on the top right corner or the three dots on the menu
Click Update Google Chrome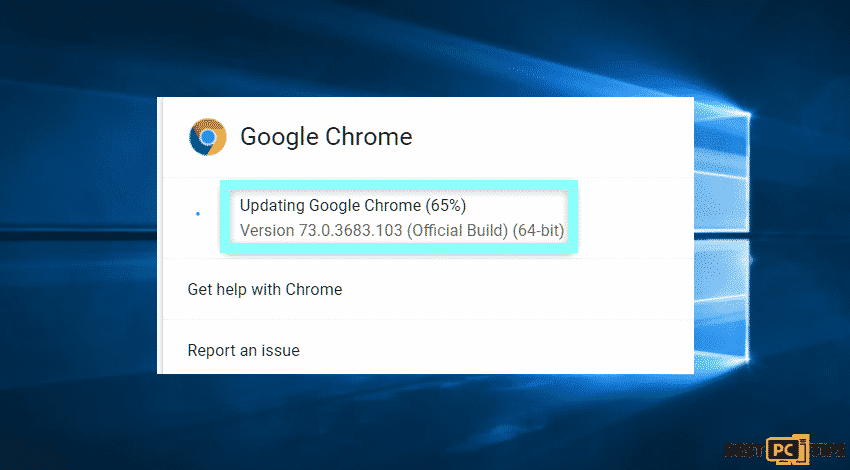 4. Click the relaunch button and you should have installed the latest version of Google Chrome
Fix the Issue by Disabling the Cache
To fully access and do this method, follow the steps while you are in the Google Chrome Development Tools.
Open Google Chrome
Press CTRL + SHIFT + I combination
Press F1 then Scroll to Preferences Window
Go to Network Section
Choose Disable cache while the DevTools is open
Click OK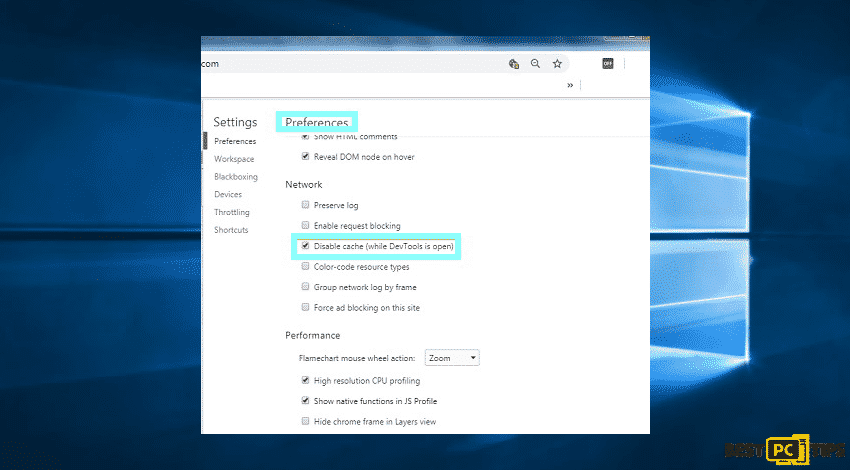 Remove Chrome Extensions (Not Needed Extensions)
Chrome users are really frustrated with the changes made as well as the recurring issues. Fix it by removing unwanted extensions. To do so:
Go to the Menu on Google Chrome
Click More Tools
Select Extensions
In a new window, pick malicious extensions on the list
Move now to the uninstallation by clicking Remove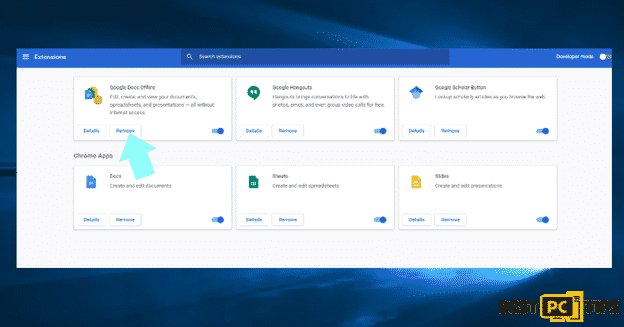 Remove all Unwanted and Malicious Entries (Clear Browsing History and Data)
Go to the Menu
Select Settings
Under Privacy and Security, select Clear Browsing Data
Go to site data, and Cached images and files
Click Clear Data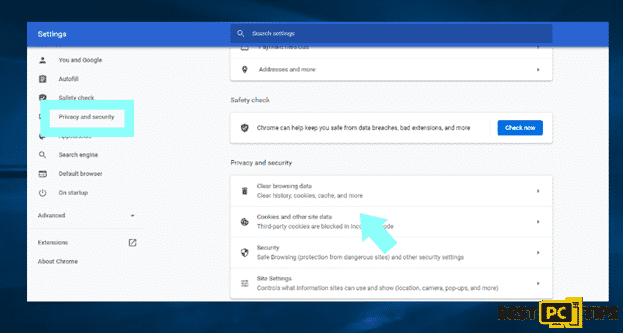 Reset Your Google Chrome Settings
In case of a solution failure, apply the reset settings.
Click the Google Chrome Menu
Select Settings
Go to Advanced
Find Reset and Cleanup
Click Restore settings to original defaults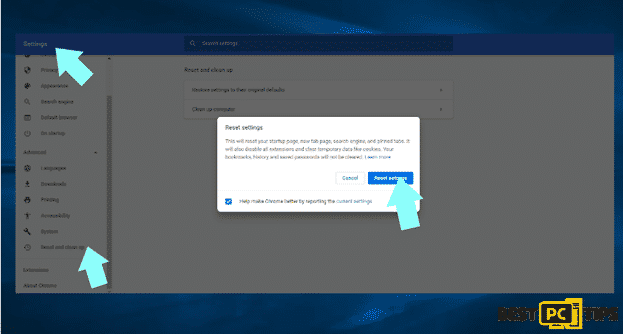 Fix Your Network Settings by Running Internet Troubleshooter
For Windows-related solution, there is a built-in troubleshooter. To do this, follow the instructions below.
Open Settings by enabling Windows key + I in shortcut or go to Start button
Select the Update & Security tab
Choose Troubleshoot
Select Internet Connections then Detect problems and apply the recommended fixes
After process completion, reboot the system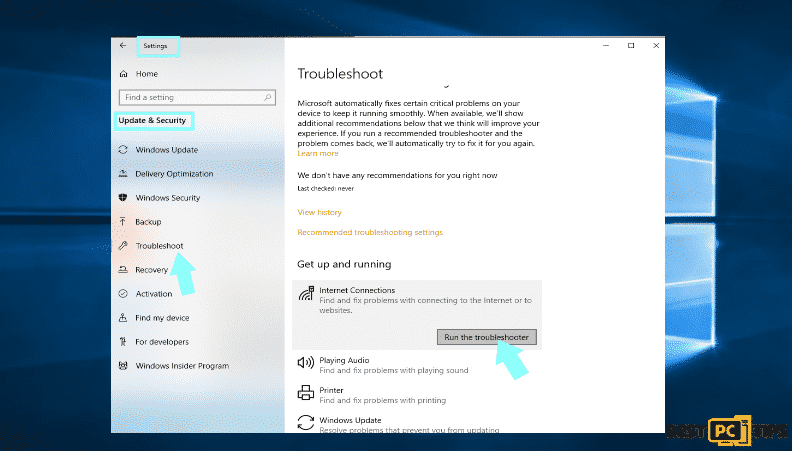 Take Care and Protect Your Online Privacy
When browsing, there are multiple parties that could gather your data or personal details through your online activity. While this is highly unlikely, advertisers and tech companies are constantly tracking you online. To remedy this — use a VPN that's used by millions of other people — Nord VPN.
Final Tips & Advice
Backing up your data means getting a copy of the files which can be recovered in the event of a primary data failure. Primary data failures can be the result of hardware or software failure, data corruption, or a human-caused event, such as a malicious attack. It is best to have a regular data backups as the only secure method for files recovery in case that you need it or that you have important files.
Offer
iolo System Mechanic® — is a patented PC & MAC repair tool & the only program of its kind. Not only it's a registry fix, PC optimizer, or an anti-virus/malware remover – The iolo System Mechanic® technology reverses the damage done to Windows or Mac, eliminating the need for time-consuming reinstallations & costly technician bills.
It is available for FREE. Although, for some more advanced features & 100% effective fixes you may need to purchase a full license.
If your "Err_Cache_Miss" error is still not removed  — don't hesitate and contact us via email, or a Facebook messenger (the blue 'bubble' on the bottom-right of your screen).
Fix ERR CACHE MISS ERROR Now