How to Increase Google Storage Space for Free? (Easy Guide)
Question asked by:
Christian H.
Issue:
How to increase Google storage space for free?
Hello. My Google account has ran out of storage capacity. How can I have a few more Google storage without having to pay for a subscription? 
Ways on How To Maximize Space on Your Google Drive
Take a look at your Google Drive storage. The first thing you should do is go through your Drive and delete any files that you no longer require. There's a good chance you have a lot of old files on your computer that you might safely erase. Open https://drive.google.com/drive/u/0/quota in your browser to see which files are taking up the most space. The files with the most data will be at the top of the list.
Checking your Google Drive storage for duplicate files is another thing you should do. This can help you free up a significant amount of space.
YouTube Video Uploads. If you have video files stored on your Google Drive, you may free up a lot of space by uploading them to YouTube and making them either Private or Unlisted so that you can share the URLs with your family, friends, or team.
Utilize Google's File Formats. Google Drive has the advantage of allowing you to upload files in their native format without needing to modify them. However, if you want to free up space on your Drive, save documents in Google's native formats (Docs, Sheets, Slides, Drawings, and more), as these formats come with limitless storage. Simply said, publishing files in Google's proprietary formats will not deplete your Drive storage capacity, providing you with extra room for other things. This is also true for email attachments.
Method 1: Check How Much Storage You Have
Google links all user accounts, allowing them to be accessible from any device, including computers, laptops, tablets, and smartphones. To utilize backup services or access your hard drive via the official website, all you have to do is use the app on your phone/tablet.
However, understanding how much room you've been given may not be obvious. You may do so in a few of ways: you can check it on your Drive portal, or you can go to the Google One site.
Method 2: Clean Your Gmail Account
Gmail is the most widely used email service. People have been using the same email addresses for more than a decade for a reason: the service has vastly improved. Furthermore, it is cross-platform compatible with Google accounts. If you've been using Gmail for a long time, you should definitely clean it out.
Go to your Spam folder and open it. You should see a list of spam emails.
Click Delete all spam messages now at the top of the list.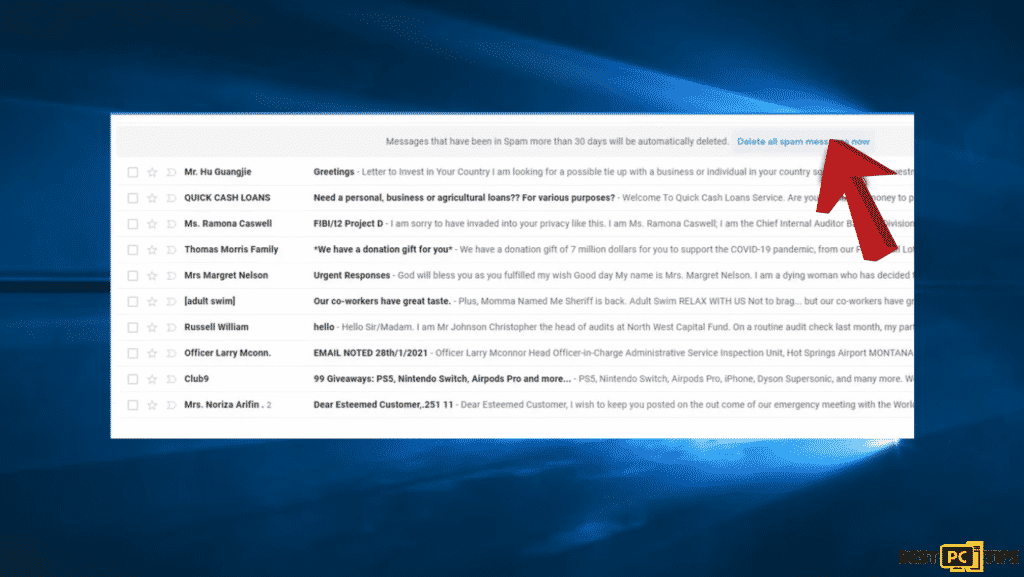 Then, confirm the action taken.
After that, delete any emails with huge attachments:
Set up an email account. In your Gmail search field, type the following:
has:attachment larger:5M
Select emails that you don't need anymore, or select all at the top.
Select the trash icon.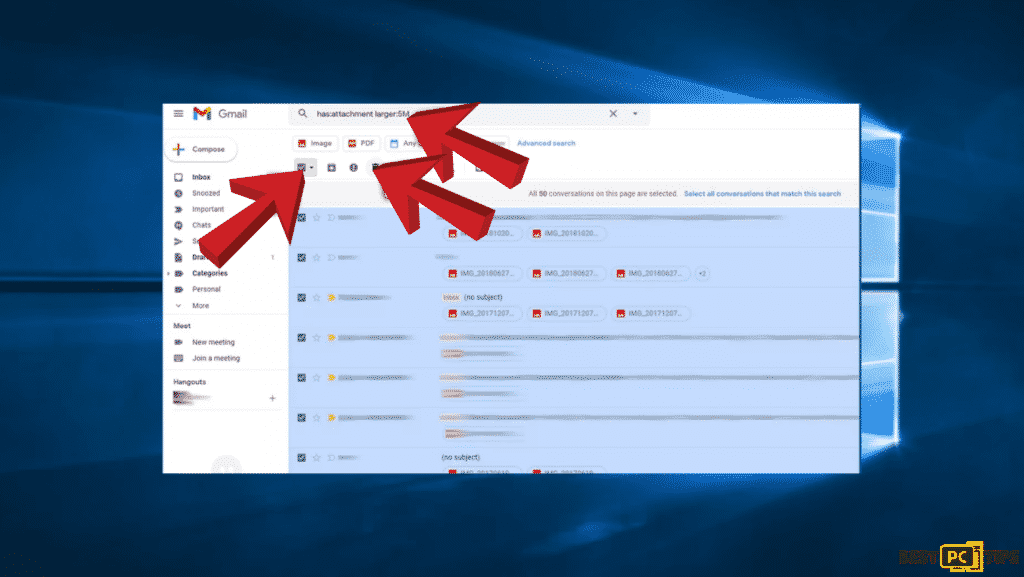 Method 3: Change Your Photos Storage Settings
Navigate to your Google Photos album.
Select Settings from the top-right cogwheel symbol.
Choose high quality.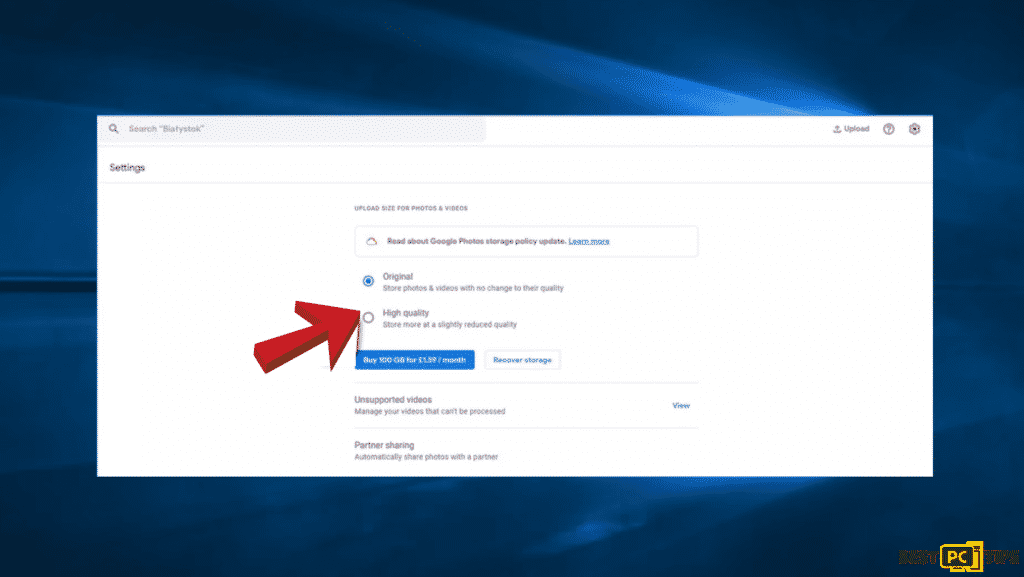 You will now be asked if you wish to compress your current photos, which will considerably boost your Google storage space. Tick this option and then click Confirm if you want to do so.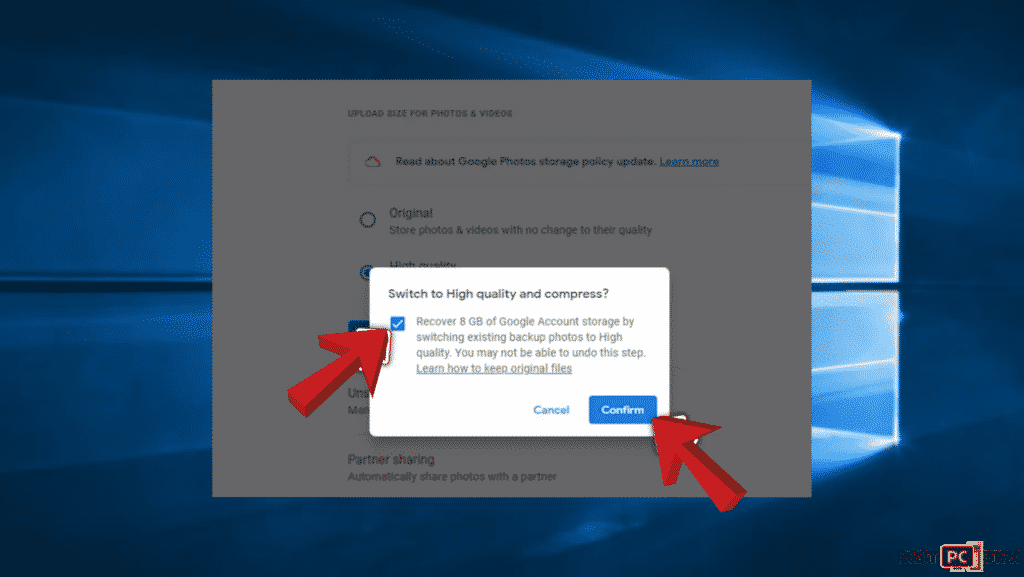 Then wait for the Compressing photos & videos to high quality.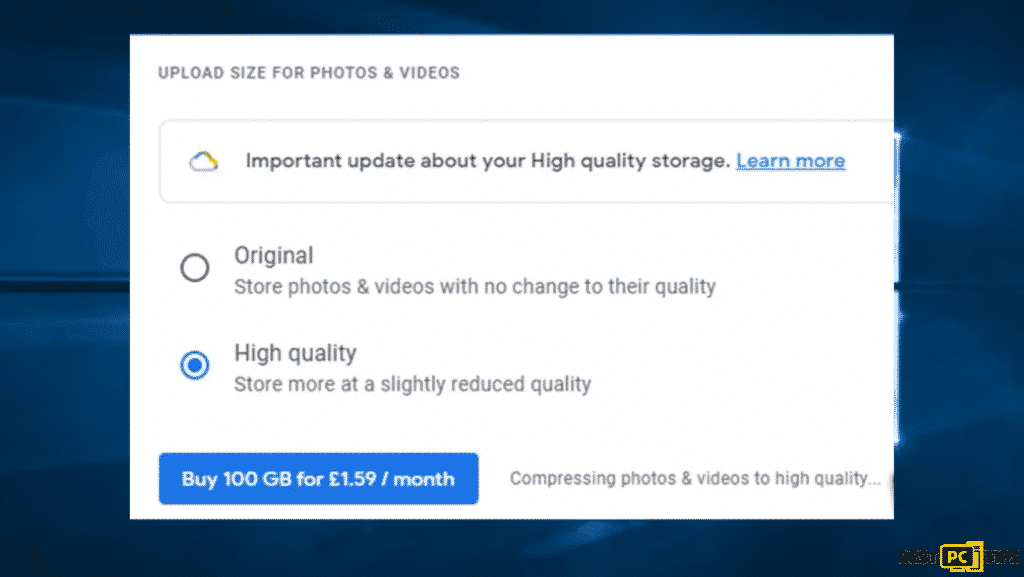 Method 4: Delete your Google Drive's Hidden App Files and Other Data
Google retains secret app data under your Google Drive account, which may not be obvious. If the files aren't cleared for a long time, the data might build up and eat up valuable storage space. As a result, it's worth cleaning the app files now and then:
Google Drive and open it.
Settings and then go to Manage Apps section.
Click on the Option and then Delete hidden app data.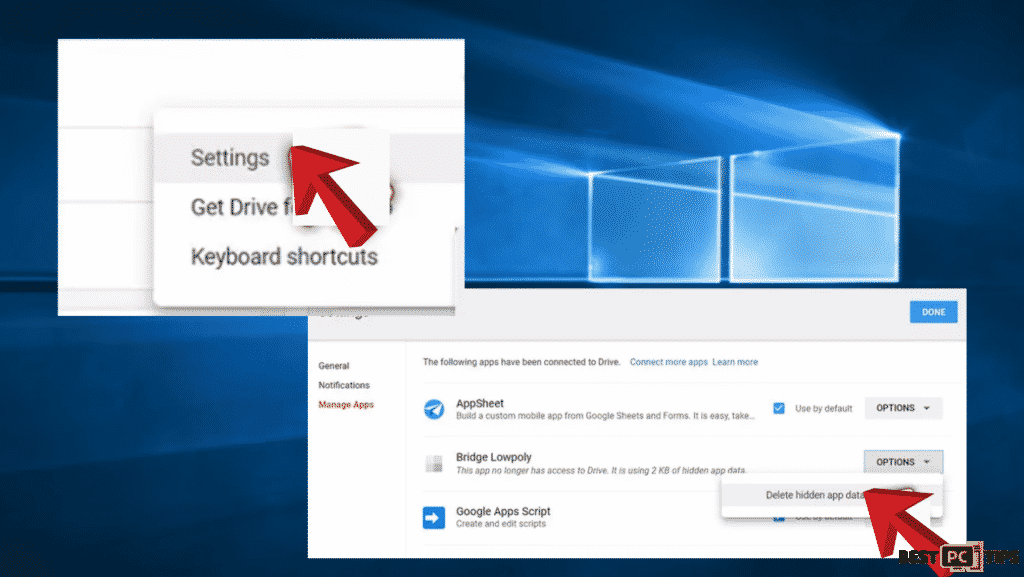 Final Thoughts
Google storage is the modern-day hard drive for many of us. It's where we save all of our key thoughts, papers, and memories. However, much like a typical hard drive, capacity is limited, and running out of space can be a genuine issue.
Whatever the business claims, the 15GB of free storage space will quickly fill up. As a result, it's essential to make the best use of available storage capacity. Delete duplicate photographs, files, movies, music, and other things stored on Google Drive to avoid paying for more cloud storage space. Not only will this enhance Google Drive's storage capacity, but it will also help keep data organized.
Offer
NordVPN is one of the world's biggest VPN (virtual private network). Having a VPN is essential for your online browsing security and privacy.
It will encrypt all your browsing data and history so that hackers and even the government can't track you.
VPN will also unblock any geo-restricted websites.
Protect Your Online Privacy With NordVPN